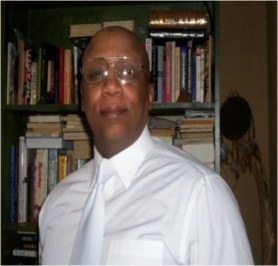 Meet our President and Co-Founder,
Tracy Kelly

Tracy Kelly is President and Co-Founder of HK Contractors & Development LLC, specialists in residential and commercial construction and construction management. In 1986, while still employed fulltime as a salesman for Pepsi-Cola, Tracy began to exercise his formidable entrepreneurial instincts.

In this period, Tracy conceived and established both HK Contractors & Development and Al'Nisa's Delight, an all-turkey deli featuring Wampler Longacre products.

Tracy's original goal as a contractor was to purchase residential and commercial properties to redevelop and re-sell them. To that end he undertook apprenticeships with Ace Electric, Thompson Plumbing & Heating, McNeill Plumbing & Heating, and Woods Brothers Construction & Masonry Contractors, acquiring a thorough education in the various disciplines of construction.

Since then Tracy has contracted and managed the maintenance and renovation of many commercial projects, including five local McDonald's restaurants. Tracy was instrumental in helping the franchise owner sell them through maintenance and beautification, ultimately resulting in a multi-million dollar profit.

Tracy constructed a Prince Fried Chicken franchise in Trenton, NJ, working with the owner, architect, and local officials to maintain the integrity of the existing structures. As a consultant, Tracy assisted PSP contractors in procuring five renovation contracts in the Philadelphia school district, including Martin Luther King High School.

A graduate of the New Jersey School Development Authority Contractor Business Development Program as well as the New York Center For Nonprofit Management's Executive Leadership Program, Tracy is a licensed general contractor, licensed home builder, and estimator. He is knowledgeable in carpentry, masonry, plumbing, electrical, HVAC and LEED.

Tracy lives in Ewing with his wife Helen who manages the company's office operations. His interests include jazz, history and spirituality.

Click here to download this bio as a printable PDF.